Vishal Bhardwaj recalls the time when he had a fallout with late Irrfan Khan | Hindi Movie News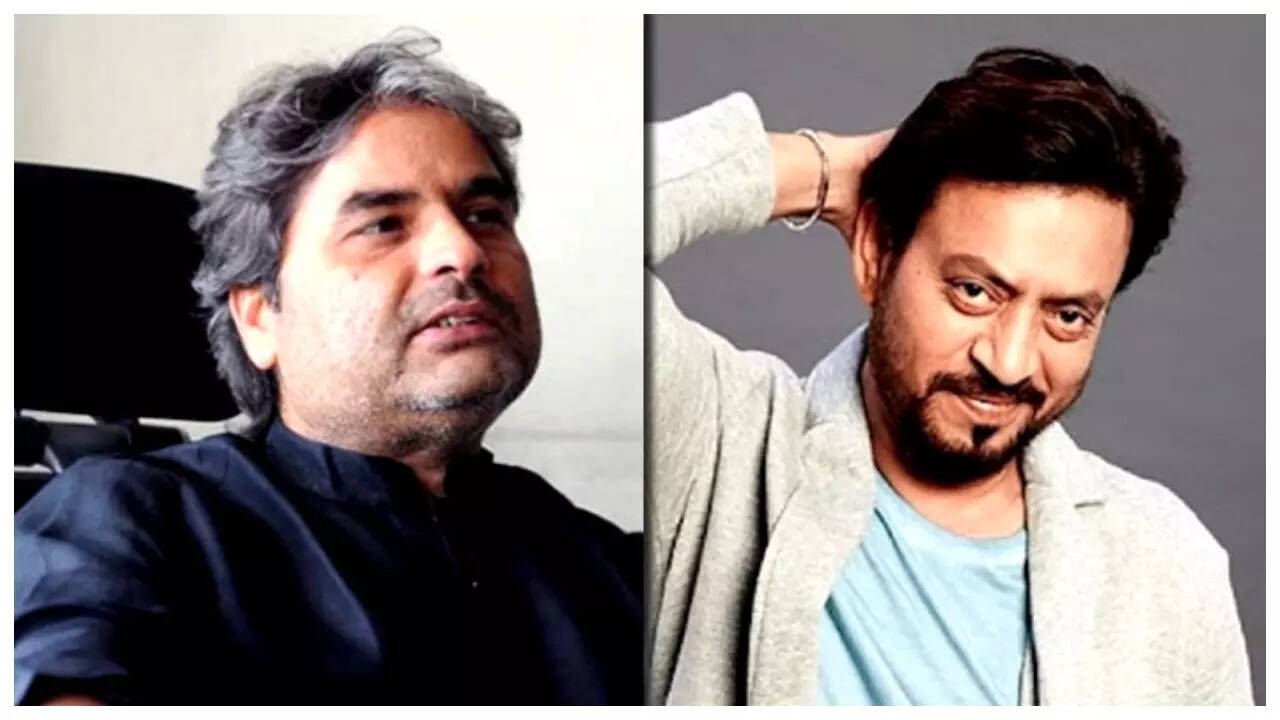 Vishal Bharadwaj and late Irrfan Khan have had one of the most joyful relationships in the industry, they have worked together in films like Maqbool, Haider, Saat Khoon Maaf and Talvar. However, it wasn't always smooth sailing for the two, as the director recently revealed a time when the two of them had a fallout.
The director in an interview with The Lallantop, revealed that the fallout happened when Irrfan refused to be part of the film Ishqiya which he was producing, and it was to be directed by Abhishek Chaubey.
Vishal revealed that when he was making Ishqiya with Abhishek, it was a given that Irrfan would be a part of it and the actor had even verbally agreed. However, when he reached out to Irrfan for dates, he mentioned that he had given the dates to someone else and when asked why, the late actor said that Vishal's last production No Smoking flopped so everyone thought he wouldn't be making another film.
Vishal also revealed that he had turned down a big female actor for the film as she said no to Irrfan, as she thought he wasn't a commercial actor. And he told the actress that if you can't work with Irrfan, they won't work with her.
Vishal also added that all that is in the past now, but at that point, he was quite angry and didn't answer Irrfan's phone for the next two-three years and after that he himself stopped calling.
However, they soon patched up, it happened during Saat Khoon Maaf. Vishal mentioned that no one was saying yes to a character in the film as he was a wife-beater. It was a complex character as he used to feel sexually aroused only by beating up his wife. It was such a terrific character, and written by Ruskin Bond. Every actor, big or small, was saying no to that role.
So he thought if Irrfan was there, he would have got this character. So he called him, but dropped the call after the first ring. Irrfan called back to ask what the call was about and the director told him about the role. And Irrfan agreed to do the role without a narration, as he simply wanted to work with Vishal again.
Vishal and Irrfan were working on an adaptation of Jane Borges and Hussain S Zaidi's crime novel Mafia Queens of Mumbai, when the actor was diagnosed with neuroendocrine cancer and the film never went ahead. They had even approached
Deepika Padukone
for the female lead of the film.
Vishal has two interesting projects lined up for release in the coming weeks: Charlie Chopra & the Mystery of Solang Valley, a whodunit releasing on September 27, and Khufiya, a spy thriller releasing on October 5.