TN sets up Rs 100cr fund to boost startup investments in state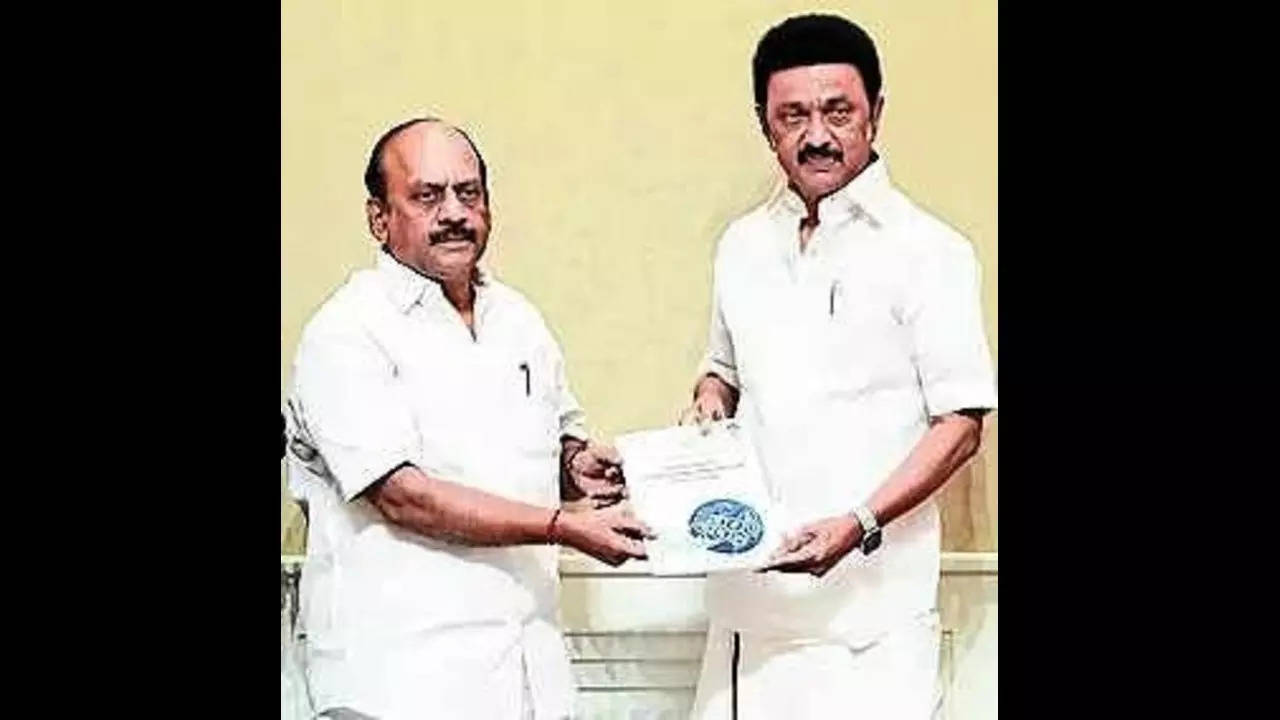 CHENNAI:
Tamil Nadu
is setting up a 100 crore 'co-creation fund' to support the emergence of more venture capital funds in the state to improve investments for regional startups, women-led ventures and those innovating in rural impact and climate action.
While the fund will be managed by professionals, the government will pool in a predetermined percentage based on the fund's target theme. This proposal forms a part of the new 'Tamil Nadu Startup and Innovation Policy 2023-2028′ released by chief minister M K Stalin on Wednesday.
"Tamil Nadu has witnessed a notable increase in the number of registered startups, exceeding 7,000 in September, and has attracted significant venture capital investments over the past two years," the new policy reads.
The vision is for Tamil Nadu to become one of the top 20 global startup destinations by 2032, it adds.
"If a new private entity wants to set up a venture capital fund in the state, the government will share the cost and also help them in setting it up provided they satisfy the determined criteria through the co-creation fund" Sivarajah Ramanathan, mission director and CEO, StartupTN said.
The new startup policy (which supersedes the 2018-2023 policy) has strong focus on social justice and calls for creating a "democratised" startup ecosystem and for "the development of both technologically groundbreaking and socially impactful enterprises by individuals from all walks of life."
In a first among state policies, the document adds to the definition of the term 'startup'. Startups will now also include ventures by people from socially marginalised communities provided it involves innovation "for betterment of socio-economic conditions". Further, the policy advocates setting up a social justice venture lab to handhold entrepreneurs from such backgrounds. It also declares special support to women-led startups and those floated by differently abled people and trans people.
TN entrepreneurs will also enjoy benefits of a new startup smart card loaded with a range of essential services by various service providers at a subsidised cost.
"These focused initiatives, among others, will result in groundbreaking innovative and wealth-creating ventures while giving importance to creating socially impactful enterprises by individuals from all walks of life," a government statement said.
The CM on Wednesday also handed over sanction orders for investments of 10.8 crore to eight startups run by entrepreneurs from the scheduled caste and scheduled tribe communities. These ventures span across FMCG, drone tech, IoT, e-commerce, entertainment and other sectors, and are based out of Chennai, Coimbatore, Tirupur and Ramanathapuram districts.