Prince William: Prince William honours five environmental innovators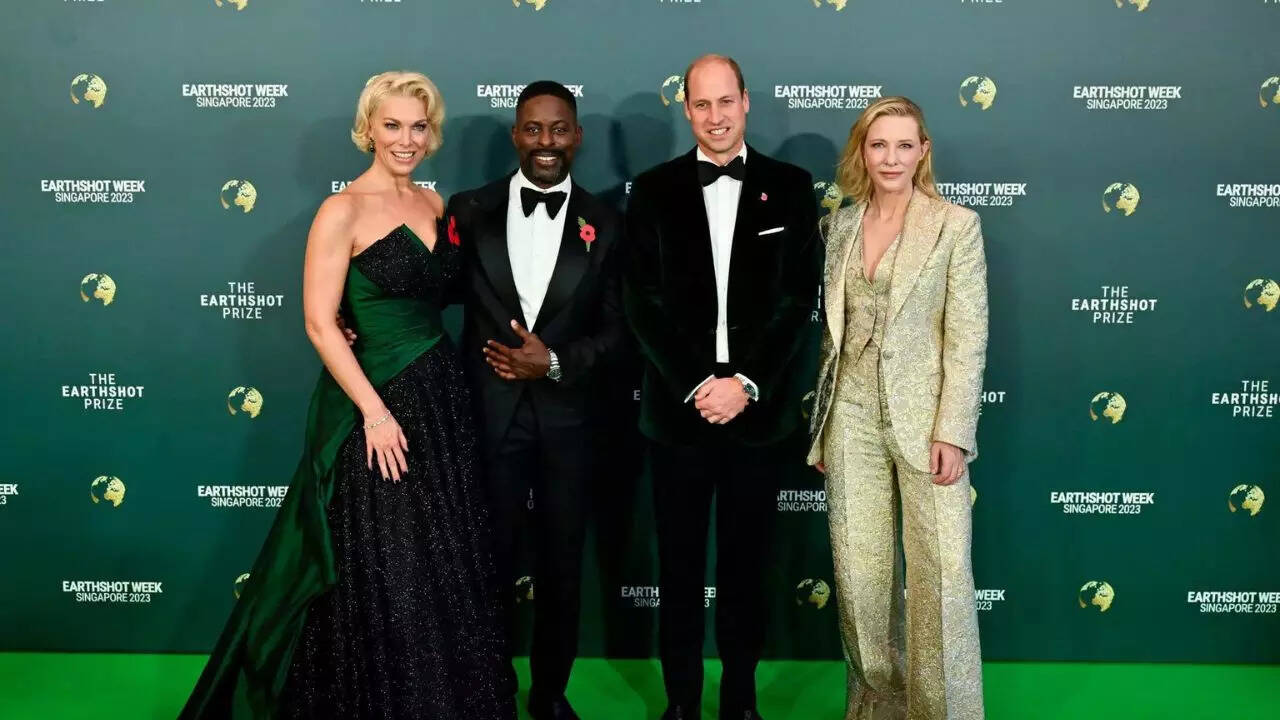 SINGAPORE:
Prince William
honoured five environmental innovators on Tuesday with his Earthshot prize at a star-studded ceremony in Singapore.
The Earthshot Prize initiative aims to support the development of solutions to the planet's biggest problems, like climate change, deforestation and waste.
All five winners — selected by a panel of judges that included British naturalist and television presenter David Attenborough — were given one million pounds ($1.2 million) each.
"I choose to believe that future generations will look back on this decade as the point at which we globally took collective action for our planet," Prince William, Britain's heir to the throne, told the gathering.
"The moment we refused to accept the voices of denial and defeatism and instead became the architects of change towards a healthy and sustainable world."
The glitzy event was co-hosted by British actress Hannah Waddingham and American actor Sterling K. Brown at The Theatre at Mediacorp.
Australian actress Cate Blanchett, Hong Kong actor Donnie Yen and South African actress Nomzamo Mbatha were among the stars to walk down the green carpet.
American singer Bebe Rexha, British indie-pop band Bastille, and American rock band OneRepublic were among the performers to take the stage.
Founded by the prince in 2020, the Earthshot Prize's name was inspired by US president John F. Kennedy's "Moonshot" project in the 1960s to put a man on the moon.
A winner is selected in each of the prize's five categories out of 15 finalists, chosen from more than 1,100 nominees.
This year, Accion Andina, a grassroots initiative working across South America to restore and protect forest ecosystems in the Andes Mountains, won the prize for "Protect and Restore Nature".
Hong Kong-based company GRST picked up the "Clean Our Air" prize for developing a way to build and recycle lithium-ion batteries that pollute less and use more recyclable components.
The prize for "Build A Waste-Free World" went to S4S Technologies, which provides solar-powered dryers and food processing equipment to small-hold farmers in India to reduce crop wastage.
US non-profit organisation WildAid's marine program won the "Revive Our Oceans" prize for its efforts to stop illegal fishing and boost ocean conservation.
Boomitra, a carbon-credit marketplace that rewards farmers for sustainable land management practices, received the "Fix Our Climate" prize.
Prince William arrived in Singapore on Sunday for a four-day trip that included dragon boating with a local team, a meeting with Singapore's Prime Minister Lee Hsien Loong, and a summit for his charity United for Wildlife.