Police Custody: City Police To Get Custody Of Monu Manesar In Pataudi Case | Gurgaon News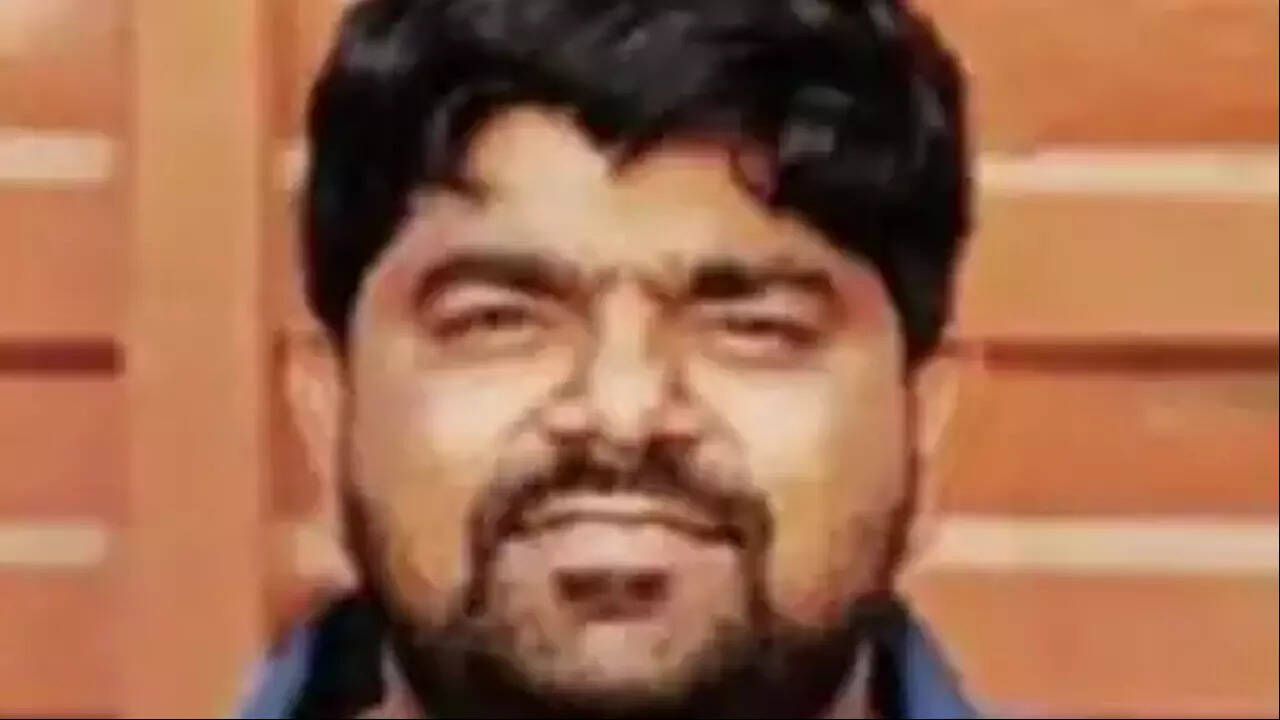 Gurgaon: Police will bring back Mohit Yadav alias Monu Manesar – under scrutiny for his alleged role in fanning the violence after the July 31 riots in Nuh and for the killings of two men, Nasir and Junaid, in February – to the city from Rajasthan for investigation in another case of rioting and attempt to murder filed in Pataudi earlier this year.
After police in the city moved the application for Monu's custody on Saturday, the court of judicial magistrate (first class) Tarannum Khan issued a production warrant the same day to produce him on September 25. The case, cops said, was registered on February 7 this year by the father of a Pataudi resident who was allegedly shot at by Monu and others in a scuffle between two communities. Mubeen Khan (45) had told the cops that his 20-year-old son Moheen was buying groceries in Babbarshah Mohallah when an argument between two groups broke out on the night of February 6. "My son had to come home through the same route, and as he tried to walk through the angry crowd, he got shot in the back," Mubeen said. A case was registered against Monu under IPC sections 147 (rioting), 148 (rioting with weapons), 149 (unlawful assembly), 120B (criminal conspiracy), 307 (attempt to murder), 201 (disappearing evidence), and provisions of Arms Act.
Just around a week later, the leader of the cow vigilante network in south Haryana was named as a key accused along with others for allegedly killing the two men from Rajasthan's Bharatpur. The charred bodies of Nasir and Junaid were found in a Bolero in Haryana's Bhiwani on February 16.
We also published the following articles recently
Cow vigilante Monu Manesar, accused of inciting riots in Haryana's Nuh, arrested
The SIT investigating the Nuh violence has arrested Mohit Yadav, also known as Monu Manesar, from Haryana's Nuh. Monu is a notorious cow vigilante and is wanted by the Rajasthan police for a double murder case. He allegedly posted an instigating video on July 28, which led to widespread violence. Bittu Bajrangi has already been arrested in connection with the case.
Monu Manesar arrested in Haryana, Rajasthan cops take him on remand for murder probe
Mohit Yadav, also known as Monu Manesar, has been arrested by an SIT investigating communal violence that occurred in Nuh on July 31. Monu, a Bajrang Dal activist and leader of a network of cow vigilantes, was taken into custody for the first time. He has been handed over to the Rajasthan police for their investigation into the killings of two Muslim men allegedly by cow vigilantes. Monu was arrested based on an FIR filed by the Nuh police, which included charges of promoting enmity between different groups and outraging religious feelings.
Monu remanded in custody for 15 days
A court in Deeg has remanded a Bajrang Dal member, Mohit alias Monu Manesar, to 15 days in judicial custody in connection with the killing of two Muslim men. The victims' widow has demanded strict punishment for Manesar. He was initially arrested for a provocative social media post and later arrested by the Rajasthan police for the murder case. Monu is a notorious cow vigilante and is wanted for his involvement in the Nuh violence. Another individual, Bittu Bajrangi, has already been arrested.