Mosque: Siblings Die After Eating Food In Gondal Mosque | Rajkot News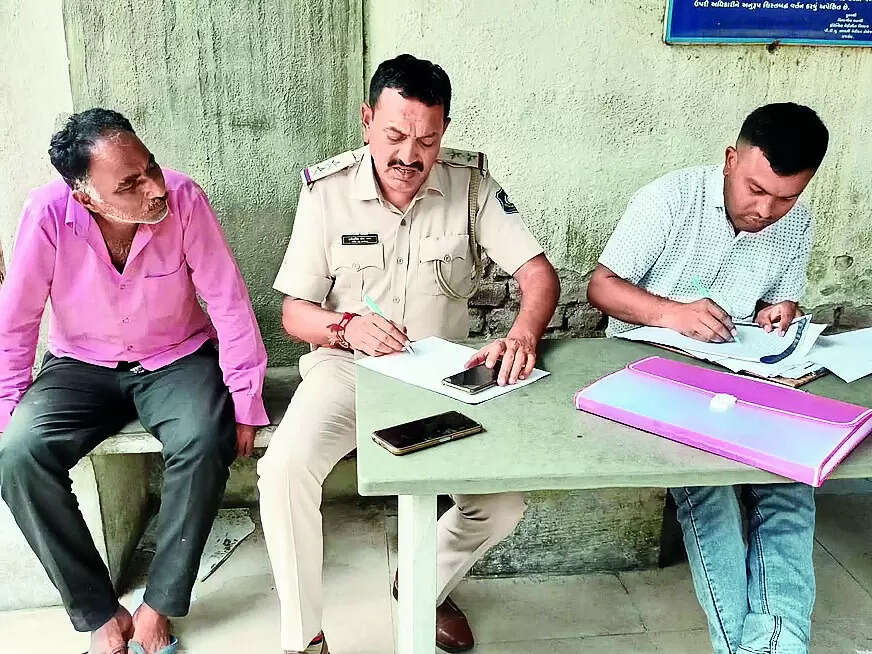 Rajkot: Two brothers, one aged three and the other 13 years died in Rajkot hospital on Saturday due to suspected food poisoning after attending a feast organized at a mosque in Gondal town.
The siblings, Rohit Makwana (13) and Haresh (3), had gone with their father Rajesh for a religious function at the mosque on Friday. There were many other people also who attended the function and consumed the offering at the niyaz.
After about an hour of reaching home, both children suddenly started vomiting while playing. They also started frothing from their mouths.
They were first taken to the government hospital in Gondal but referred to the Rajkot Civil Hospital as their condition deteriorated, police said. However, both of them succumbed early on Saturday.
Doctors submitted a medico-legal case suspecting that the deaths were not natural.
Rajesh does labour work for earning, and he separated from his wife recently after a family dispute. Both the children were living with their father after the separation.
KG Zala, deputy superintendent of police, Gondal said "There were many people who had food at the function, but we did not receive any complaints of others falling ill. We have registered a case of accidental death and started an investigation. We are waiting for the forensic postmortem report to ascertain the exact cause of the deaths."
Police said they are not ruling out poisoning either.
We also published the following articles recently
103 students of Telangana school take ill after food poisoning
Around 103 students of a residential girls school in Nizamabad, India, fell ill due to suspected food poisoning. The students complained of stomach pain, vomiting, and diarrhea after having dinner. They were rushed to the hospital and are now stable. As a precautionary measure, parents have been advised to temporarily take the students home. An investigation is being carried out, and the food items served for dinner have been seized for laboratory testing. This incident follows a similar mass food poisoning case in Wanaparthy, where 70 students fell ill.
Pvt hospital sealed after woman dies
A private hospital in Firozabad, Uttar Pradesh, has been sealed by the government after a woman died due to negligence during delivery. Additionally, a pharmacist in Hardoi was removed from his position for dancing outside the labour room. The chief medical officer has been instructed to register a case against the hospital, and patients have been transferred to the district hospital. The hospital's registration will be cancelled after a week-long investigation.