Money Heist: Man dressed as Money Heist character throws money on people from top of car, arrested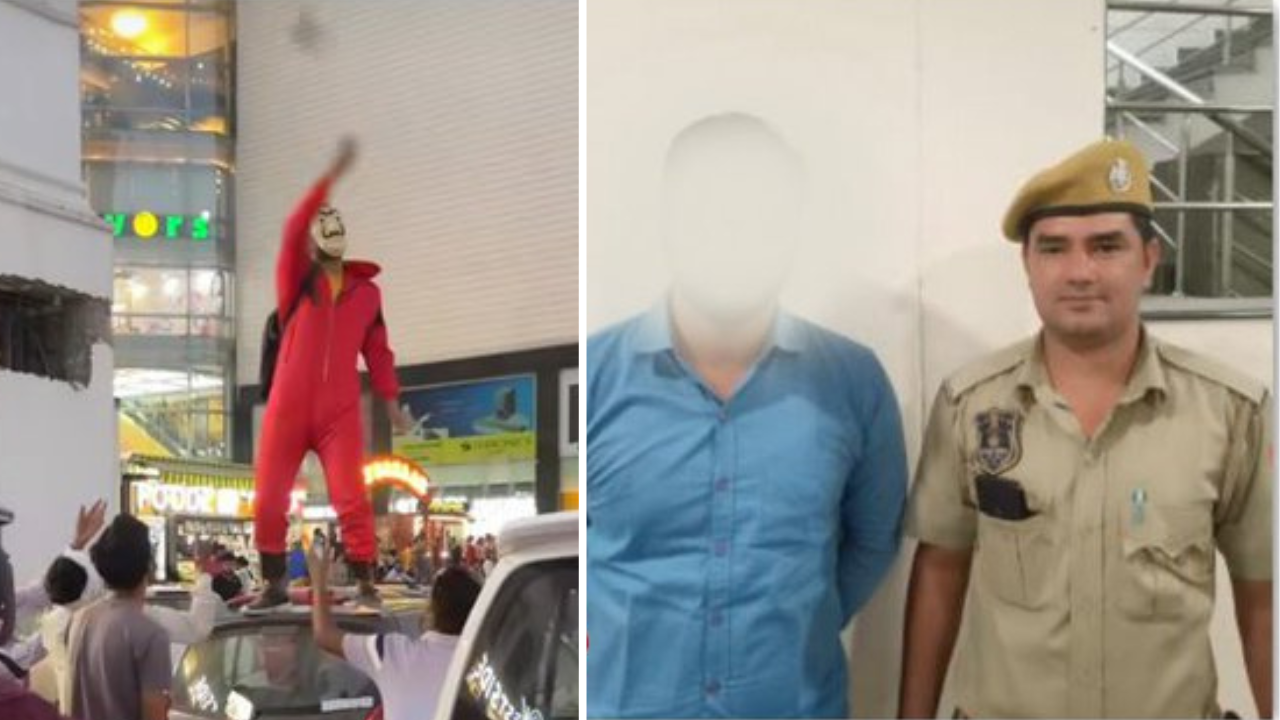 In a bizarre incident of what looks like clout chasing, a man from Jaipur was arrested after a video showing him getting atop a car and throwing money on people went viral. What's more, the person was imitating characters from the famous Netflix show 'Money Heist' by wearing an identical red jumpsuit along with a Salvador Dali mask.
The video shows the man standing on the top of a parked Maruti Suzuki Alto on a busy road in front of a shopping mall, throwing Rs 20 currency notes in the air, with people circling around his car in a bid to collect as much money as they can. The video then shows how this act resulted in a traffic jam in the area, and Jaipur Police was quick to take cognizance.
Take a look at the viral video below –
"A person attempting to gain social media fame by throwing money from top of a car in Jaipur was arrested on October 3, 2023," announced Jaipur Police on their official X (formerly Twitter) handle. Jaipur Police also announced that the viral incident resulted in an arrest under section 151 of the Criminal Procedure Code, with the vehicle involved being seized under the Motor Vehicles Act, 1988.
Mercedes-Benz EQE500 Review: Too costly or rightly specced? | TOI Auto
A similar incident was reported in Gurugram earlier this year when a YouTuber was arrested after throwing fake currency on road from the back of a moving vehicle. According to the police, the miscreants were trying to recreate the money-chasing scene from Shahid Kapoor and KK Menon starrer web series 'Farzi'. Both of them were latter arrested and also changed under the MV act.