Lok Sabha polls to be a fight to save Sanatan Dharma: Himanta Biswa Sarma | Patna News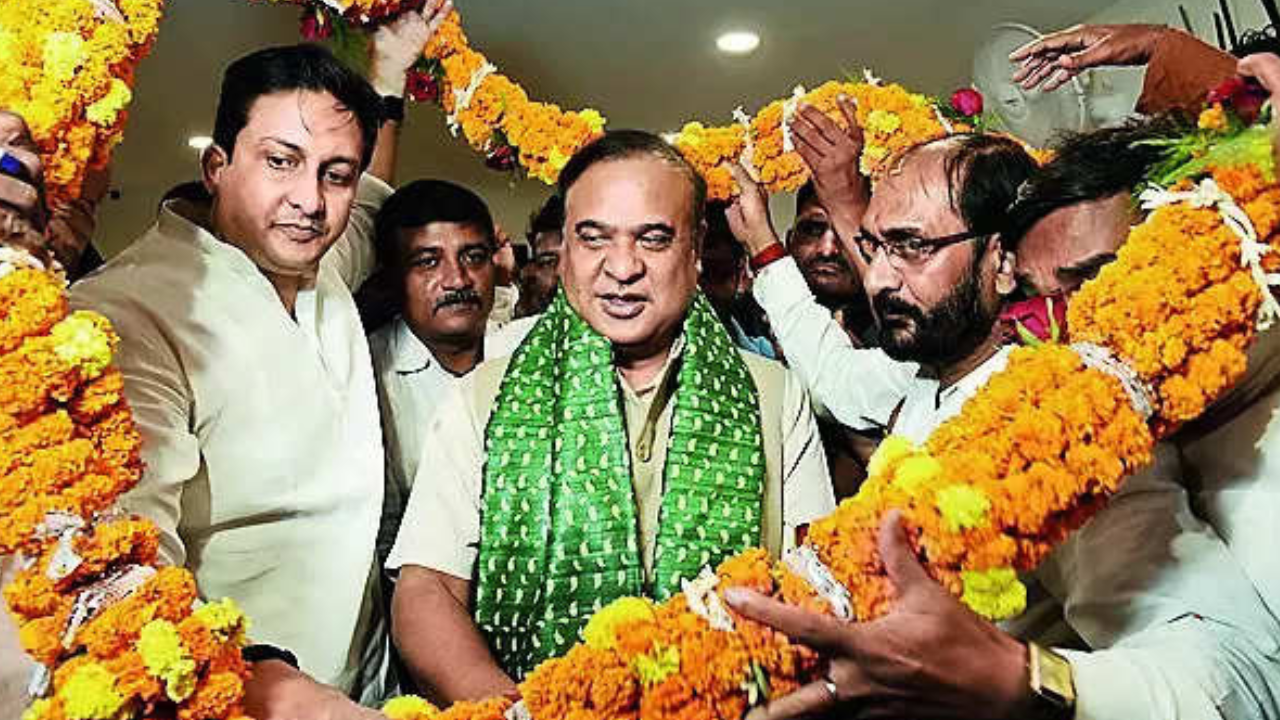 PATNA: Assam chief minister Himanta Biswa Sarma on Friday described the next Lok Sabha polls as a "civilisational fight" and hoped the people of the country would vote in favour of BJP to protect the Sanatan Dharma.
Responding to media queries at the Patna airport on way to Rajgir to attend the Vaishali Festival of Democracy, the BJP leader also said the main purpose behind forming the anti-BJP INDIA bloc is to weaken the ideology of 'Hindutava' and destroy the country's civilization and culture. "At their Mumbai meeting, they decided to eliminate the Sanatan culture from this country," the Assam CM alleged.
Sarma was responding to queries about the 'Sanatan Dharma' row which has been triggered by some controversial remarks by DMK leaders in Tamil Nadu, to which strong exception was taken by Prime Minister Narendra Modi on Thursday.
"Their remarks against Sanatan Dharma show that the INDIA bloc has been formed with the sole aim to eliminate the Sanatan civilization and culture," he said.
Sarma, who has had a meteoric rise in the BJP since he joined the party in 2014 after quitting the Congress, was given a warm welcome by the BJP workers on his arrival at the local airport. From the airport, Sharma left for the modern Nalanda University. He also visited the ruins of the ancient Nalanda University near Bihar Sharif town in Nalanda district.
Union minister Meenakshi Lekhi, who is also attending the two-day Indian Council of Cultural Relations function at the Nalanda University near Rajgir inaugurated by former President Ram Nath Kovind on Friday, said Sanatan Dharma stands for democracy and freedom since its adherents are at liberty to approach the divine in whichever way they feel like. "But this is something the opposition alliance cannot appreciate since it believes in dynastic rule," she said.