Jewellery: Unaccounted Transactions Lead I-t To 25 More Places |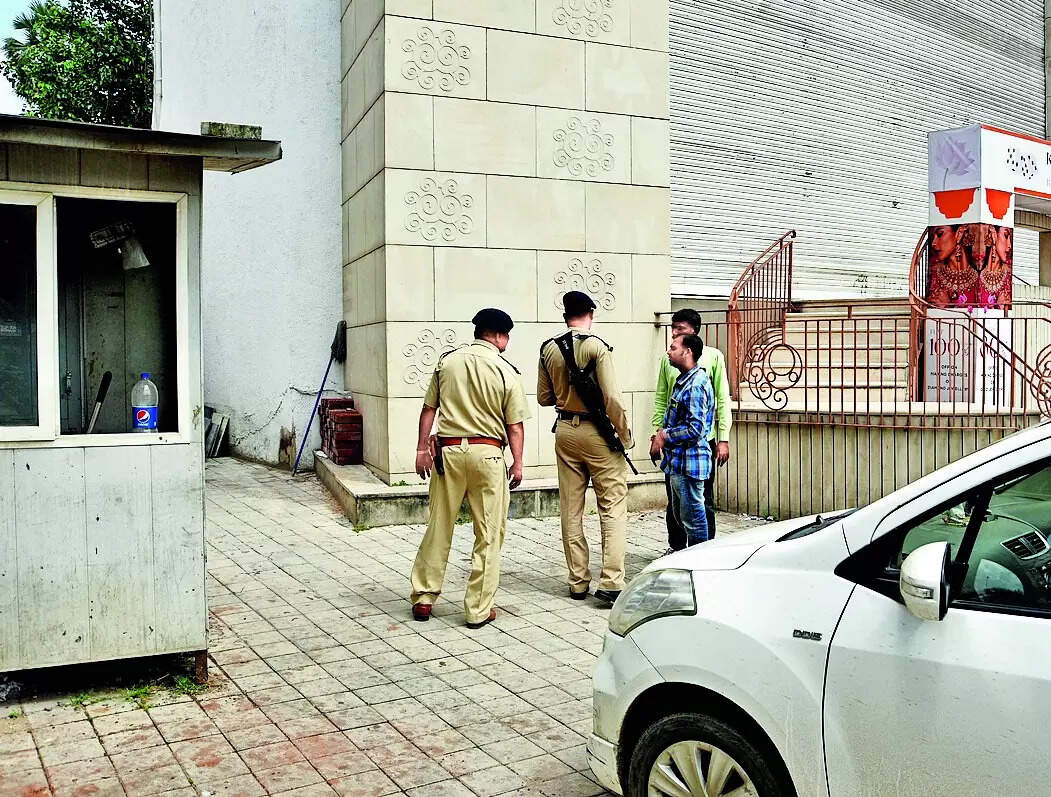 Surat: The Income Tax department's search continued even on the second day on Thursday in at least 25 locations following the recovery of details related to cash transactions of the three jewellery manufacturers under scanner. A team of around 300 officials, including I-T and the police, had started searching at nearly 40 locations since Wednesday.
The search later expanded to a couple of bullion traders as well after the I-T sleuths found multiple business transactions. They also recovered details related to bank lockers.
The jewellery manufacturing industry that is already passing through challenging global economic conditions has now found the I-T search operation a major shock. Amid slowdown, gem, and jewellery exports dropped significantly in the past few months, but the I-T searches now reveal a different picture indicating that despite the crisis, some jewellery units were doing brisk business. Meanwhile, the gem and jewellery industry went into a shock with word spreading in the market about the I-T search operation.
Due to the ongoing search, several jewellery units remained closed on Thursday fearing further expansion of the search.
People shared images of the raided locations on social media where multiple vehicles were parked outside the jewellery showrooms and manufacturing units with heavy police bandobast.
Many traders and manufacturers soon closed their workplaces and left the city. Many manufacturers even went on vacation until Sunday and may resume work only on Monday.
The I-T officials found details of multiple cash transactions based on which the search is being continued on at least 25 other locations. Various bank lockers have also been sealed for further investigation.
The I-T department is likely to investigate the role of bullion traders and jewellery manufacturers in other places including Rajkot as well.
We also published the following articles recently
Meta finally brings post search to Threads: All the details
Meta's messaging app, Threads, is finally adding a search feature for select languages, starting with English and Spanish speaking countries. Users will be able to search through posts using specific keywords. The feature is currently being rolled out gradually, with some users already seeing it. Meta CEO Mark Zuckerberg has also confirmed that search features for more countries and languages will be added soon. The new feature aims to enhance the user experience and improve functionality on the platform.
Jewellery robber arrested
A criminal from Madhya Pradesh was arrested by Kolhapur Police for shooting at a jewellery shop owner and his relative and looting gold worth Rs 30 lakh in June. The police raided a house in Indore and apprehended the suspect, who has a criminal record with 15 cases against him. Three other suspects have been identified, and the police recovered 150g of gold, two pistols, seven bullets, and a car worth Rs 16 lakh.
Jewellery thief strikes in temple
A woman was robbed of her jewelry and cash, worth Rs78,000, by an unidentified person at a temple in Nashik. The incident occurred when the woman, a resident of Andhra Pradesh, was visiting the Kalaram temple. The thief took advantage of the crowded temple and stole a pocket from the woman's purse, which contained her gold chain and cash. The woman filed a complaint with the police, who have registered a case of theft.