Swara Bhasker surprised one and all after she tied the knot with social activist Fahad Ahmad on February 16 this year in a court under special marriage act. The couple will be having a grand wedding this month.
The preparation for the grand event is in full swing and looks like the actress is giving a hard time to her family and friends who are working on her wedding outfits.
Check out her Instagram story here: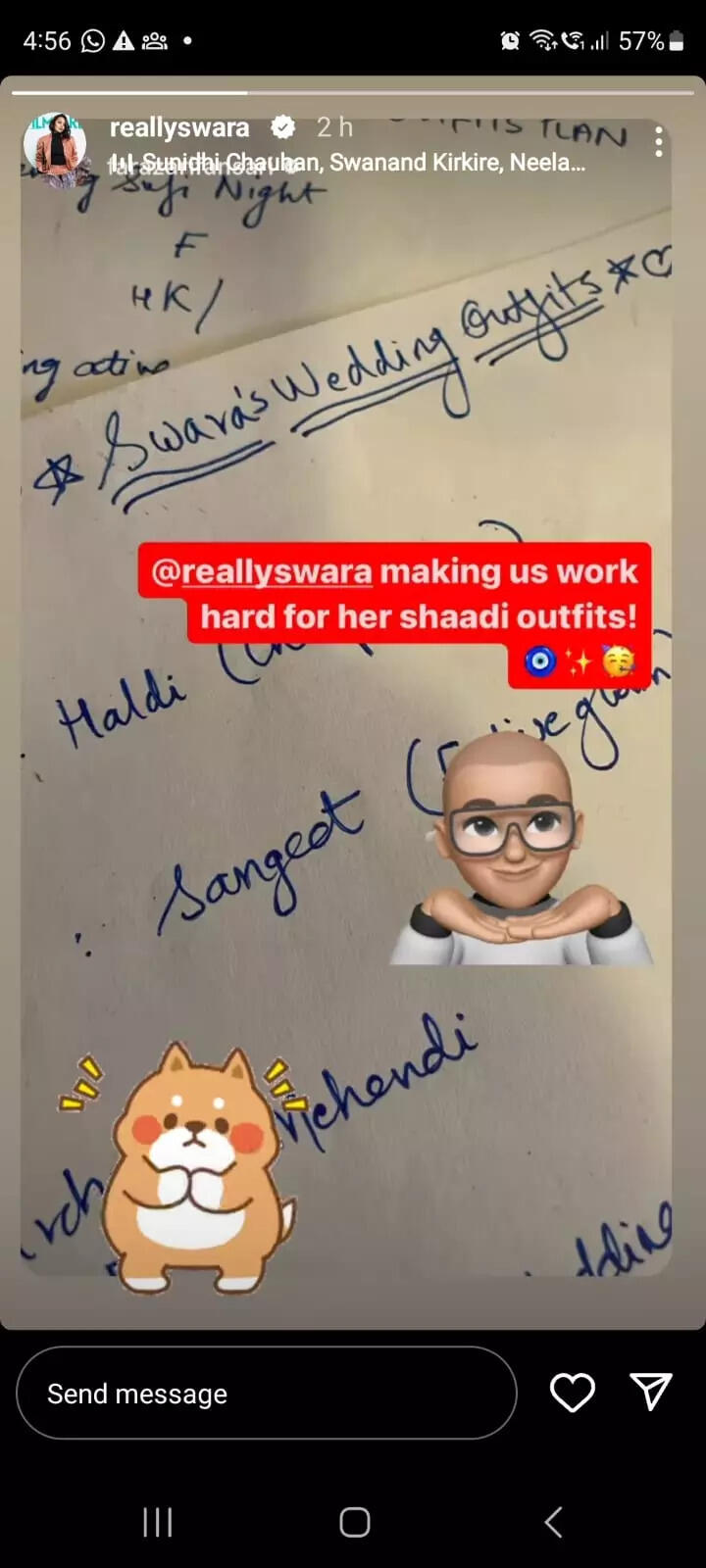 'Sheer Qorma' director Faraz Arif Ansari took to his Instagram handle to share a post where he gave us a glimpse of the list of her outfits for various ceremonies. He captioned the post, '@reallyswara making us work hard for her shaadi outfits!' The actress then re-shared the post on her Instagram story.
Sharing pictures from their registered marriage ceremony, Swara wrote, "So blessed to be supported and cheered by the love of family and friends like family! Wore my mother's sari & her jewellery.. made @FahadZirarAhmad wear colour 🙂 and we registered under the #SpecialMarriageAct Now to prep for shehnaii-wala shaadi." The actress and her beau were snapped dancing away happily post the registration.
Swara also wrote about her grand wedding in one of her tweets that read, "Confessions of a to-be-bride /new bride! We still have a full set of wedding celebrations to plan… can't decide how frugal I'm gonna be."