Tarsem Jassar has a number of highly appreciated movies in his name, and one of them is 'Rabb Da Radio'. The first installment of the movie was released in 2017, the second in March 2019, and the third part was scheduled for release in 2022. However, owing to the lockdown the release was pushed to 2023, and even then it could not hit the big screens. The admirers of the 'Rabb Da Radio' franchise have been waiting for a new release date, and finally the same is out. 'Rabb Da Radio 3' will now be released on March 29, 2024.Tarsem Jassar has taken to his social media handle to share the news.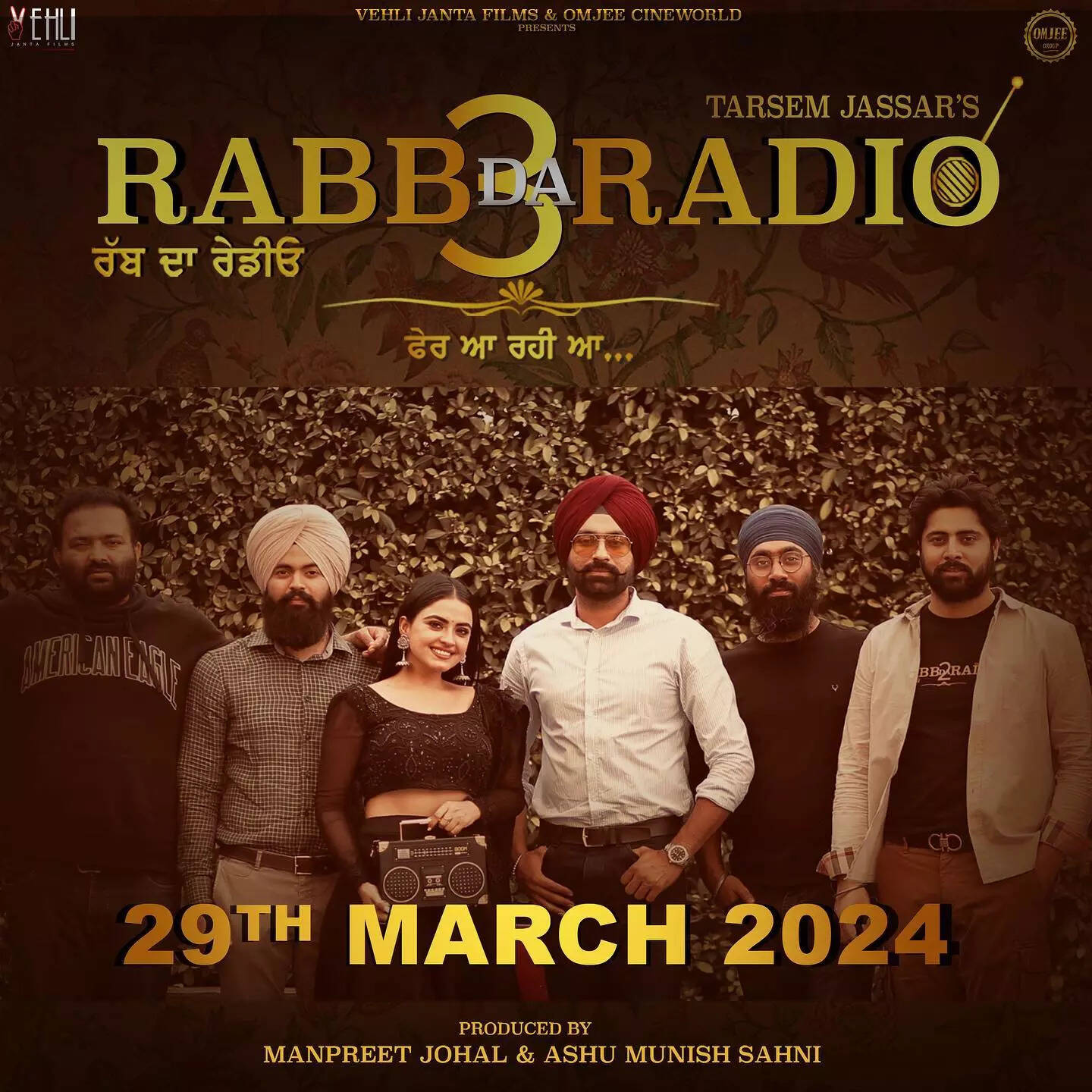 Further, 'Rabb Da Radio 3' will bring back the duo of Simi Chahal and Tarsem Jassar together once again.
Meanwhile, besides this movie, Simi Chahal recently announced her other project – 'Jee Ve Sohneya'. Releasing on October 6, 2023, the movie will mark the debut of Imran Abbas. The movie is touted to be a romantic drama.