How to avoid damage to car suspension: Tips and suggestions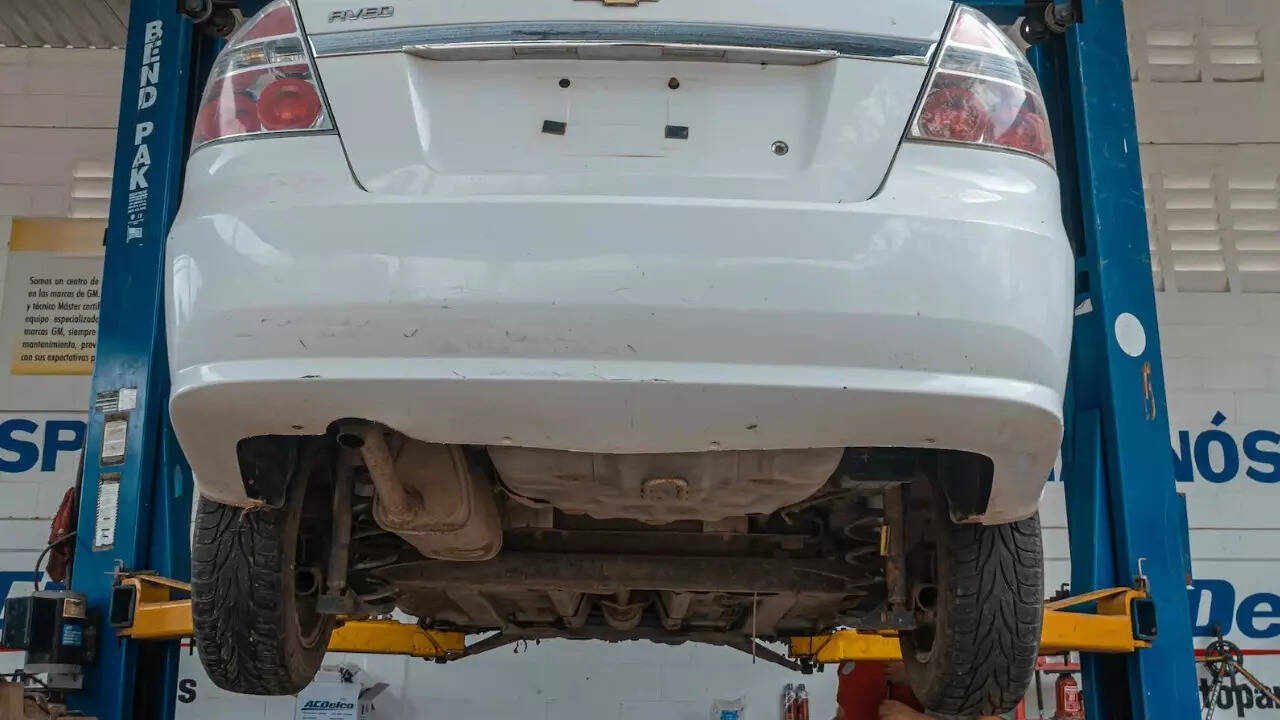 Maintaining the health and longevity of your car's suspension system is essential for a smooth and safe driving experience. To achieve this, it's crucial to adopt a proactive approach and adhere to a set of guidelines designed to protect your vehicle's suspension. Here are a few tips and suggestions that can help you in avoiding damage to your car suspension.
Drive cautiously
Avoid potholes, speed breakers, and rough roads whenever possible. Slow down and navigate these obstacles carefully. Also, excessive speed can lead to harsh impacts when going over potholes, which can damage the suspension.
Maintain proper tyre pressure
Ensure your tires are inflated to the recommended pressure. Underinflated or overinflated tires can affect your suspension.
Safety is among top three features buyers want: New Tata Nexon to drive segment growth | TOI Auto
Avoid overloading
Don't exceed your vehicle's maximum load capacity, as this can strain the suspension components.
Regularly inspect and maintain your suspension
Have your suspension system checked by a qualified mechanic at recommended intervals. This includes inspecting shocks, struts, bushings, and control arms for wear or damage.
Smooth driving habits
Avoid abrupt stops, starts, and sharp turns. Smooth driving reduces stress on your suspension. When parking or maneuvering, avoid hitting curbs or large obstacles that can damage your suspension.
Replace worn-out components
If you notice signs of suspension wear, such as excessive bouncing, uneven tyre wear, or noise when going over speed breakers, replace damaged components as soon as possible.
Balance and align your wheels
Regularly check and balance your wheels and ensure proper wheel alignment to prevent uneven tyre wear and suspension strain.
Avoid off-road driving
If your vehicle is not designed for off-roading, avoid taking it on rough terrain, as this can put excessive stress on the suspension.