How reckless driving caused supercar crash in Italy involving Bollywood actress Gayatri Joshi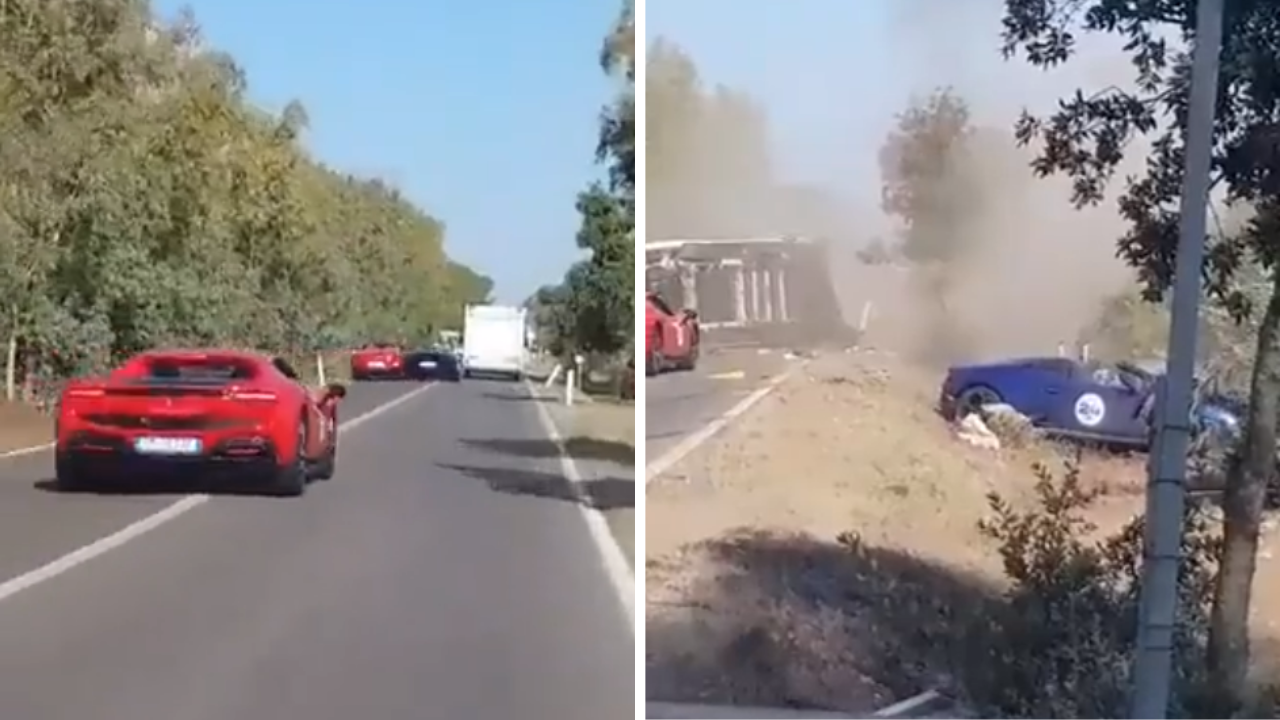 Bollywood actress
Gayatri Joshi
who is most notably known for her role in 'Swades' alongside Shah Rukh Khan was recently involved in a serious car accident along with her husband Vikas Oberoi in Sardinia, Italy. The multiple-vehicle collision involved supercars worth crores, resulting in a Swiss couple losing their lives after their high-end supercar caught fire.
The bone-chilling accident was caught on cam, with reports suggesting that the incident took place during the Sardinia Supercar Tour as part of which luxury cars parade from Teulada to Olbia. Police in Sardinia confirmed the identities of the victims as Marcus and Melissa Krautli, from Wallisellen near Zurich. Gayatri and her husband Vikas escaped the tragedy unharmed.
Take a look at the full video of the accident below –
Caught on camera: Italy's unbelievable accident involving Ferrari, Lamborghini in Sardinia kills 2; SRK's co-star Gayatri Joshi says she is fine
Gayatri Joshi and her husband were reportedly in the dark blue Lamborghini that first crosses the solid white line in a bid to overtake a campervan. Simultaneously, a speeding red Ferrari, also driving in the opposite lane, tries to overtake both the Lamborghini and the van, resulting in both the Italian supercars colliding into each other as well as the van, overturning the latter! A couple from Selva di Val Gardena, aged 61 and 62, who were travelling in the campervan were injured and taken to hospital.
Lamborghini Huracan, Urus Epic drive: Celebrating the combustion engine | TOI Auto
It is pretty clear that the high-end supercars, including the one that the Bollywood actress and her husband were riding in, were breaking rules and endangering their lives by driving recklessly. While the red Ferrari seems to be the main cause of the accident, the blue Lamborghini was also at fault for trying to overtake in a no overtaking zone.
Do note that investigation by the local police is underway, with our report solely being based on the camera footage that is available with us for now. It is yet unclear if any other factors were also involved which led to the crash.
Moreover, a solid line on the road means that one cannot overtake the vehicle ahead of them considering that it is a two-way road. The driver isn't supposed to change lanes in this situation either. TOI Auto urges its readers to follow all traffic rules and not get involved in such acts that put not only yours but lives of other road users in danger.