GRAP temporary emergency measure, need enforcement of rules & penal action to tackle air pollution: Experts | India News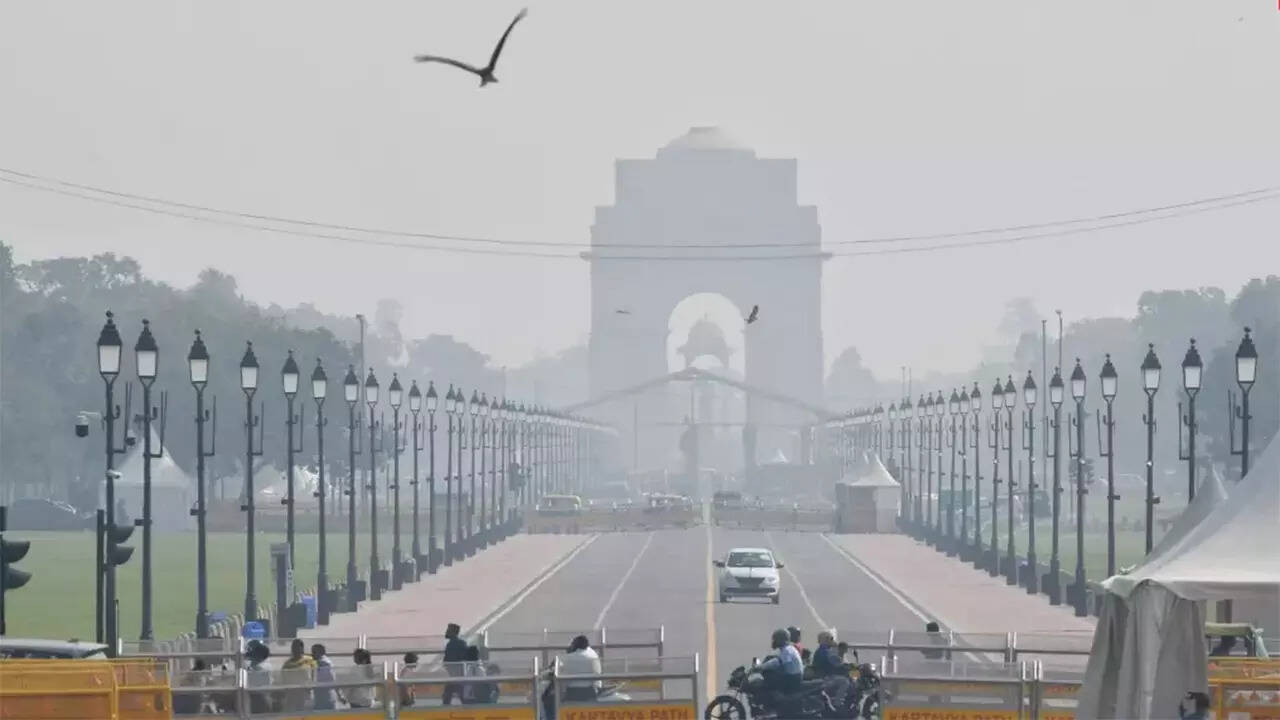 NEW DELHI: There is nothing like a disaster to galvanise authorities and this is quite evident in Delhi-NCR where inadequate round-the-year action on the ground and lack of enforcement of existing rules emerge as the weakest link in the fight against air pollution.
Experts, tracking the issue for years, have flagged how all sectors have policies and rules but their implementation and enforcement are not stringent and uniform, leaving the people in capital city and neighbouring areas gasping for breath.
They also underlined that real action to deal with vehicular pollution (the largest contributor of pollution in Delhi), industrial emissions, waste burning and construction/demolition dust should not be pushed to back burner while red-flagging only episodic events like stubble burning whose contribution, in any case, is less than the other sources put together.
"While several measures taken over the years to clean up fuels and technology across transport and industry as well as to control dust have helped to stabilise and bend the longer term particulate trends, more action is needed at scale and speed to address the remaining policy gaps for meeting the clean air targets in Delhi," said Anumita Roychowdhury of the Centre for Science and Environment (CSE).
Noting that the Graded Response Action Plan (GRAP) measures are just temporary emergency response to prevent further loading of pollution when the pollution is already tapped in the city, she said, "While this emergency action is largely confined to dust control, construction, truck movement, open burning etc, this requires very stringent enforcement, monitoring and penal action cross the city."
Asked to identify few actions which Delhi-NCR should have taken round-the-year but it didn't, another expert Sunil Dahiya of Centre for Research on Energy and Clean Air (CREA) pointed out at inefficient progress on strengthening public transportation and non-motorised transport infrastructure, lack of enforcement of emission regulations aiming to reduce emission load from industries and coal-based power plants, and absence of emission load reduction-based approach for key polluting sectors and geographies as critical gaps which led to the current situation.
He also underlined that the portrayal of false solutions to air pollution in the form of anti-smog guns and smog towers has actually led to diversion from real solutions of emission load reduction at pollution sources.
Both Roychowdhury and Dahiya pitched for using an airshed approach to deal with the situation through comprehensive measures as air pollutants don't have boundaries.
"The regional or airshed based approach to pollution control with a strong compliance and implementation strategy, effective financing and monitoring are urgently needed to make a difference," said Roychowdhury, noting that only Delhi centric measures would not suffice as pollution blows between boundaries.
Hundred percent collection, segregation and recycling of all waste, remediation of legacy waste in all dump sites, elimination of dirty fuels in all non-confirming industries and households, and stronger hyper local action on all other pollution sources are some of the areas where the authorities need to act round-the-year.