Caught on cam: Carjacking goes wrong after compact SUV tries to block hefty truck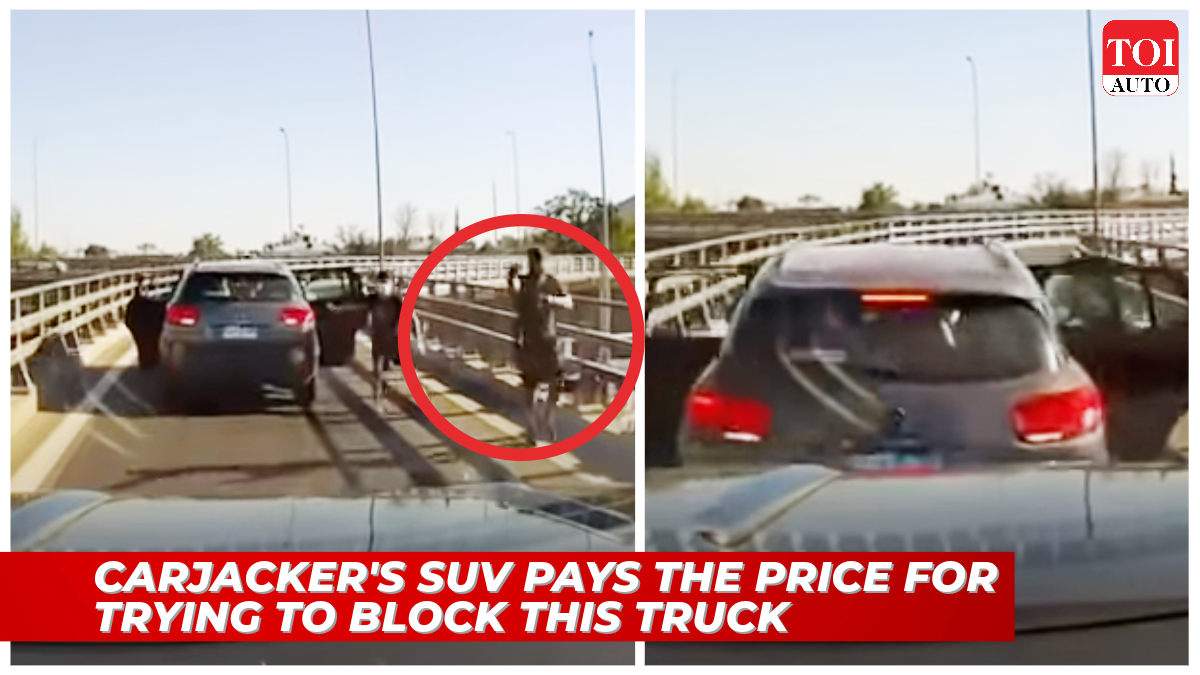 In a viral video, a carjacking attempt that went wrong thanks to the quick thinking of the victim and their hefty truck is being circulated across the internet. The incident reportedly took place in Chile and was recorded on the dash cam that the victim had installed in their truck. The carjackers tried to block off the victim's truck on a single-lane flyover with their compact SUV, however, the victim's quick thinking saved their lives and possessions. Take a look at the video to see what happened.
Trucker Ruins Attempted Carjacking In Chile
As we just saw, the SUV tried to block off the victim's truck. Two goons can also be seen getting out of the SUV and charging towards the victim, who at this point is reversing the truck in panic. Up until, the truck driver assuringly realises that they can easily drag the SUV and get free at the intersection which was just a few hundred metres away. The next few moments of instant karma show the truck driver put the pedal to the metal in forward gear and crashed into the carjackers' SUV. The truck crashes into the SUV, delivering heavy damage to the rear and quite effortlessly drags it to the intersection before getting free of the obstacle.
2024 Range Rover Velar Walkaround: Chief Exterior Designer explains what's new | TOI Auto
It has further been reported that even the SUV used by the carjackers' was in fact, stolen from a woman. While the woman was able to get her vehicle back, it was not in the best of shape as we all know at this point. However, the group of criminals were successfully apprehended thanks to the sheer mass of the truck and its owner's quick thinking.
What are your thoughts on this incident? Let us know in the comments.