5 US citizens freed in $6 billion deal with Iran: Ransom or realism?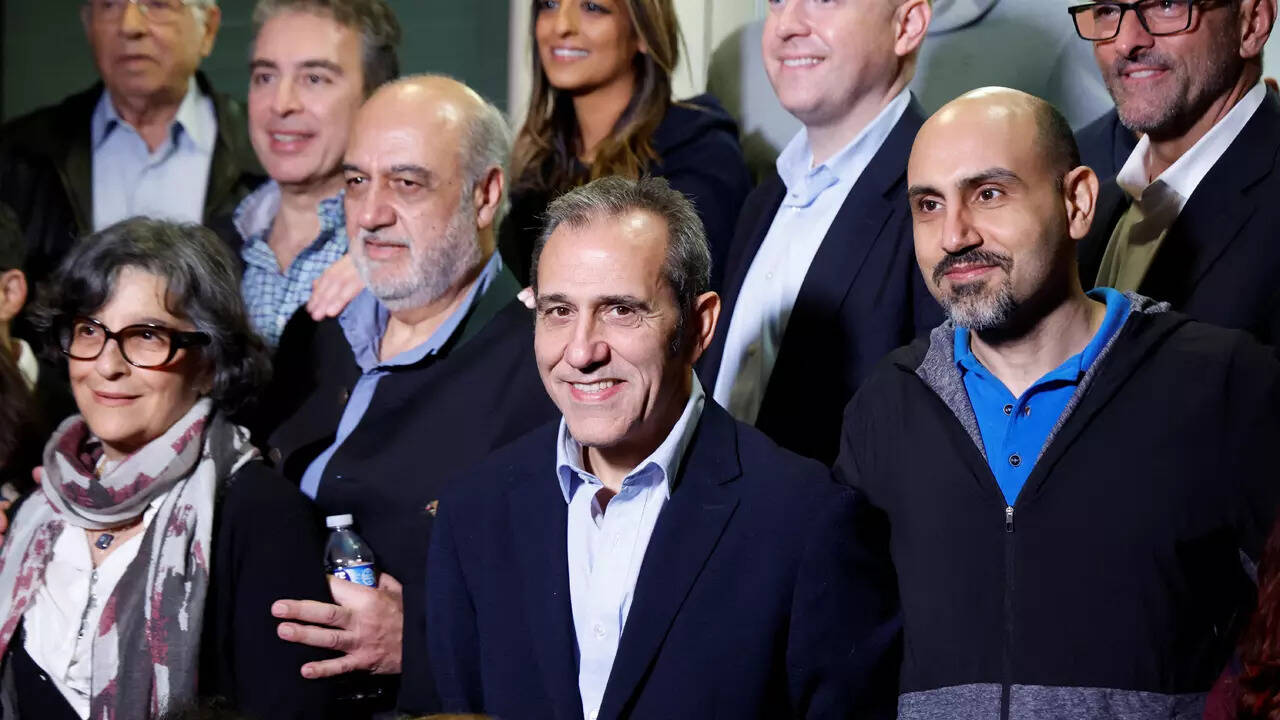 Five Americans who had been released by
Iran
in a high-stakes prisoner exchange returned to the United States on Tuesday, reuniting joyously with their families. They touched down on an executive jet at an airfield located in Fort Belvoir, southwest of Washington.
As the aircraft's doors opened, family members greeted them with waving US flags and warm embraces.
These former prisoners, one of whom had been held captive for eight years, were part of an exceptional prisoner swap arrangement between Washington and Tehran. This deal also entailed the release of $6 billion in funds, previously frozen by South Korea, a US ally.
However, Republicans have slammed the
Biden
administration over the release of Iranian money in exchange for American prisoners and have likened it to "ransom. Commenting on the deal, Republican Senator Mitt Romney said it would lead to "kidnappings". "The idea of basically paying to release, in this effect, a hostage is a terrible idea," he said.
However, some experts see the deal as a practice of realism in American foreign policy. Writing for the Conversation, Klaus W Larres, from University of North Carolina at Chapel Hill, said that it may well be the basis for making sure that Iran will refrain from attacking American troops, endangering international shipping lines and arming Russia for its war in Ukraine. Most importantly, the prisoner swap might be a decisive step for the West in reaching a new informal nuclear limitation agreement with Iran. This would stabilize the entire Middle East by preventing an Israeli attack on Iran if Iran were to further develop a nuclear bomb."
The Biden administration, on its part, has vehemently denied accusations of paying a "ransom," asserting that the funds will be exclusively allocated for humanitarian purposes, under the threat of re-freezing if misused.
Meanwhile, here is a primer on American prisoners being freed from Iran are five US citizens who were jailed for years on what the US said were baseless charges for political leverage. They are:
Siamak Namazi
: A businessman with dual US-Iranian citizenship, who was detained in 2015 by the Revolutionary Guards while visiting his family in Tehran. He was sentenced to 10 years in prison on accusations of spying and cooperating with the US government.
Emad Shargi
: An Iranian-American businessman who moved to Iran from the US in 2017. He was first arrested in 2018 and cleared of spying and security-related charges, but later summoned by another Revolutionary Court that sentenced him to 10 years in jail on charges of espionage. He was arrested again in January 2021 as he tried to flee Iran.
Morad Tahbaz
: an Iranian-American environmentalist who also holds British citizenship. He was detained in 2018 along with other members of a wildlife conservation group. He was sentenced to 10 years in prison for "assembly and collusion against Iran's national security" and "contacts with US enemy government … for the purpose of spying".
– A scientist and a businessman, whose identities have not been disclosed by their families, but who are said to be Iranian-Americans as well. Western media outlets have also reported that one of them is a woman.
(With inputs from agencies)